Why choose Digital Insights UK as your cybersecurity partner?

With our spectrum of advanced security solutions, you can protect your clients from ever-evolving cyber dangers.

By developing an upgraded cyber security offer, you can maximise your profit margins and establish recurring revenue.

Partner product knowledge training and Partner support that helps you determine the best solution for your clients.

We create positive, scalable partnerships that make it simple for our partners to achieve their commercial objectives.
Protect your client from cybercrime
Cyber security service includes:
Cyber Threat Hunting

SIEM

CREST Certified Penetration Testing

24×7 SOC service
Compliance consultancy includes: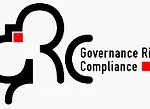 GRC Audit's service includes a comprehensive consultation to help identify gaps and opportunities, a comprehensive report that includes a project plan with timelines and milestones, a cost analysis, and a schedule. GRC Audit has performed 100's of SOC and ISO audits, and unlike most traditional CPA firms which focus on financial statement auditing and tax compliance, GRC Audit focuses on Cyber Security, IT Compliance, and Training.
3B Data Security are specialists in working with clients to ensure they are secure and not just compliant.Their services include proactive preventative security consulting, reactive security incident response management services, auditing and compliance services, as well as managed security services to all types of public and private sector organisations.

IT Governance is a leading global provider of cyber risk and privacy management solutions, with a special focus on cyber resilience, data protection, PCI DSS, ISO 27001 and cybersecurity.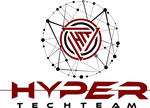 Hyper Tech Team provides secure IT Solutions​ for flawless continuity. They have a full range of IT services that are provided by experienced technicians and engineers, at your doorstep thanks to their same-day free call-out with no-obligation quotes. 

Cyber Stealth offers the comprehensive capabilities and cybersecurity knowledge necessary to help you and your team recognise and combat security breaches that may arise in your organisation. 

Redstor is a disruptive cloud-native SaaS business providing smart, infinitely scalable, feature-rich data management and protection, spanning modern and legacy data infrastructures and multiple SaaS platforms, all from a single application with no hardware requirements.

At CVG Solutions, our tried and tested programme works for all companies, whether you are a small start-up or a large corporate. We offer a range of plans, from a Starter Kit to a monthly Retainer Service, so you never have to worry about GDPR again. CVG Solutions are a team of independent Data Advisory Specialists passionate about creating a Centre of Excellence for GDPR. With over 25 years' experience working for international corporations, we are experts in data processing and risk management.

Digital Insights Consultancy is Partnered with Byte Security UK for information and cybersecurity compliance offerings. Byte Security is focused on providing the deliverance of Cyber Essentials and IASME Governance with both gap-analysis, auditing, and aftercare for clients.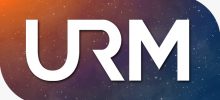 Digital Insights Consultancy is delighted to partner with URM consulting on a wide range of information and cyber security compliance offerings. Since 2005, URM has focused on providing organisations with high quality, cost-effective tailored consultancy, and training solutions in the area of information security, data protection, compliance, business continuity and risk management.